ABÍLIO FERREIRA DE CARVALHO
1st GENERATION – FOUNDER
1949
It was in the small tavern in the village of Sanguinhal that his passion for making sour cherry liqueur (known as licor de ginja in Portuguese) began. The sour cherries were bought from small local producers in the region and then made into liqueur at the hands of Mr Abílio Ferreira and sold by the glass or the bottle to those who might visit.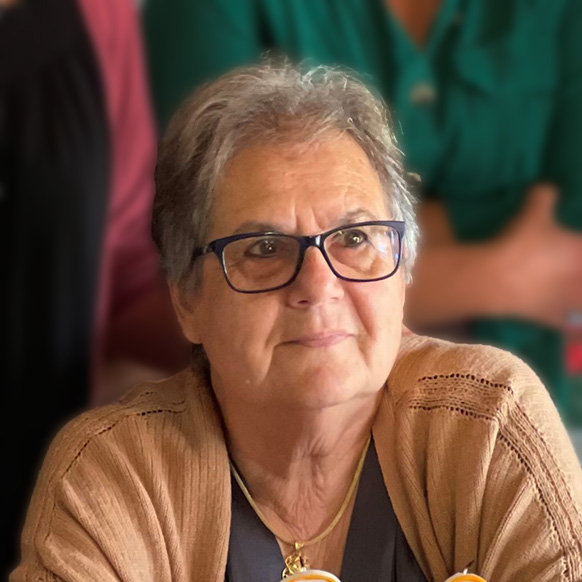 MARIA EMÍLIA JORGE DE CARVALHO
2ª GERAÇÃO – GROCERY STORE
1967
My father's grocery shop sustained the family for many years, and I continued running the shop alongside selling the increasingly popular Sour Cherry Liqueur, as well as many other grocery items that met the needs of local residents and their families. The production and sale of my father's Sour Cherry Liqueur has always been our pride and joy. Today, I'm proud to keep the grocery shop  open to the public, as it always has been.
CRISTINA CAVALHEIRO
3rd GENERATION – FINANCE
1989
The passion for sour cherry liqueur (called ginjinha in Portuguese) that my grandfather handed down to me moved me to embrace and grow the business with my husband, Pedro. So, we invested in a project that would bring our liqueur to every corner of the country. And we did just that, with a lot of love and commitment, travelling from one end of Portugal to the other.
PEDRO CAVALHEIRO
3rd GENERATION – AGRICULTURE
1998
Due to increased demand for our sour cherry liqueur, I have developed the establishment of our own sour cherry orchards. Currently, we own around 20 hectares — approximately 22,000 sour cherry trees — and I manage the whole property, so we have our own fruit with which to make our liqueur. Currently, we are the largest producers of sour cherries in Portugal.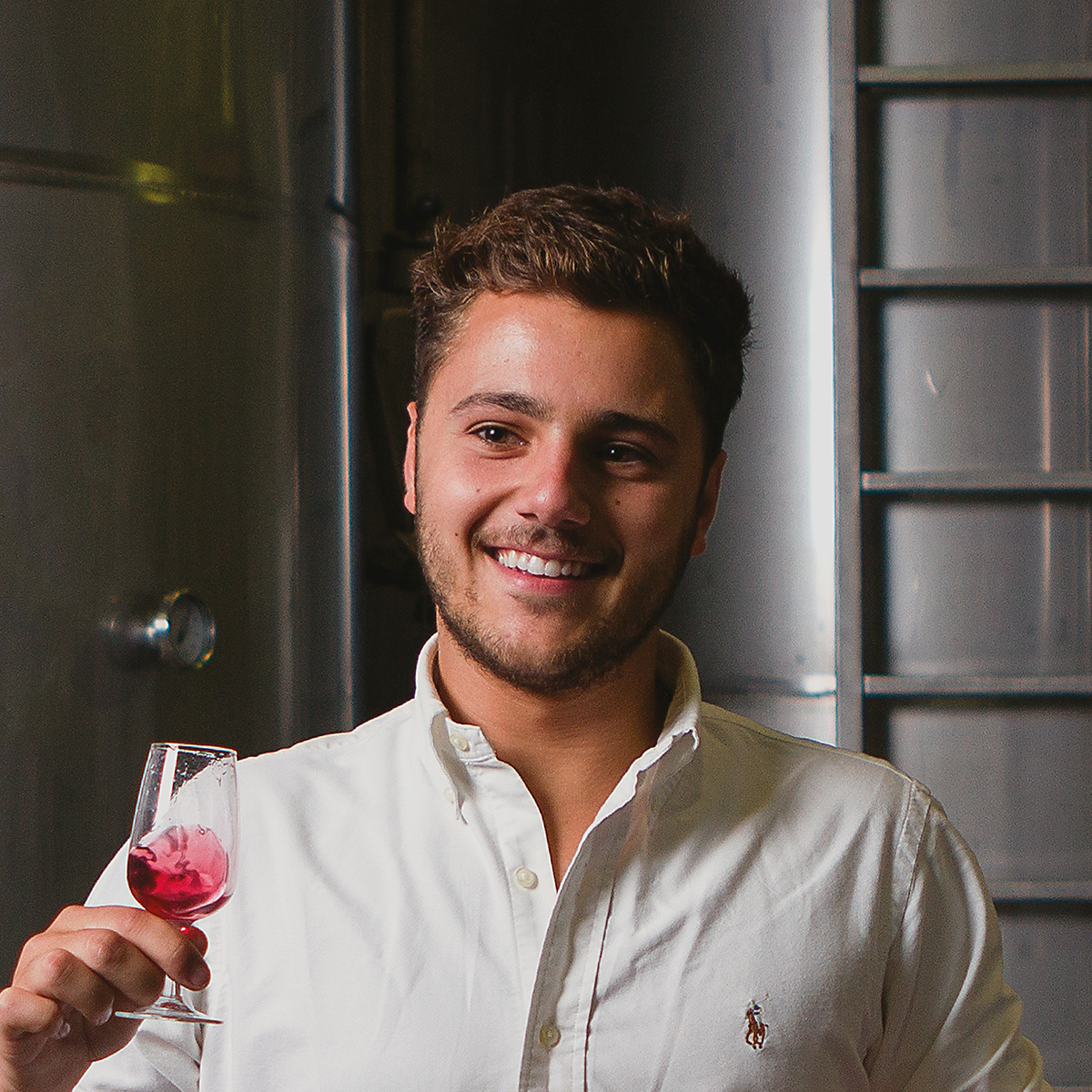 BERNARDO CAVALHEIRO
4th GENERATION – PRODUCTION
2010
The new millennium, the increase in tourism, new markets, and the digital age all encouraged me to invest in corporate Branding, Marketing, and Communication, all of which enabled us to participate in many fairs, competitions, and national and international events.
Today, we are bigger, we can be found in markets across the globe, we are self-sufficient, and we stand out from the competition because of the quality of our fruit: 100% natural, 100% Portuguese.
The story of Licóbidos is, above all, a family and local story. Our roots go back to the man who started it all, Abílio Ferreira de Carvalho who made the inspired decision to create the first recipe for sour cherry liqueur in a tavern in the small, picturesque village of Sanguinhal, in the municipality of Bombarral – the historic Ginjinha of Sanguinhal!
By the way, that tavern and grocery remain open two centuries later. The recipe for the liqueur also remains untouched. After all, if it ain't broke, don't fix it!
The company as we know it today was founded in 1992 with the purpose of streamlining the industrial and agricultural processes.
In 2011, we set about establishing new facilities and launched what would become a deep love affair for the whole of Portugal: our charming and ravishing Mariquinhas liqueur. The name is famous in Portugal and could hardly be more Portuguese. Let he who has never hummed the tune for Amália Rodrigues' fado "A Casa da Mariquinhas" throw the first sour cherry!
The image features the colour red and a filigree heart in a tribute to family ties, ancestors, and the typical Portuguese "saudade", or longing – for what has been and what is yet to come!
Seventy years after the legendary great-grandfather Abílio, Bernardo Cavalheiro — the fourth generation — keeps alive the tradition of making good sour cherry liqueur  by hand and 100% naturally, because this is no game. Sour Cherry Liqueur is synonymous with Mariquinhas — simple!
Throughout the years, our creativity has remained in top form. We have created special editions, a Bag in a Box, the gourmet product line with a hand-drawn label, sour cherry liqueur with chocolate and chilli pepper… and we won't stop there!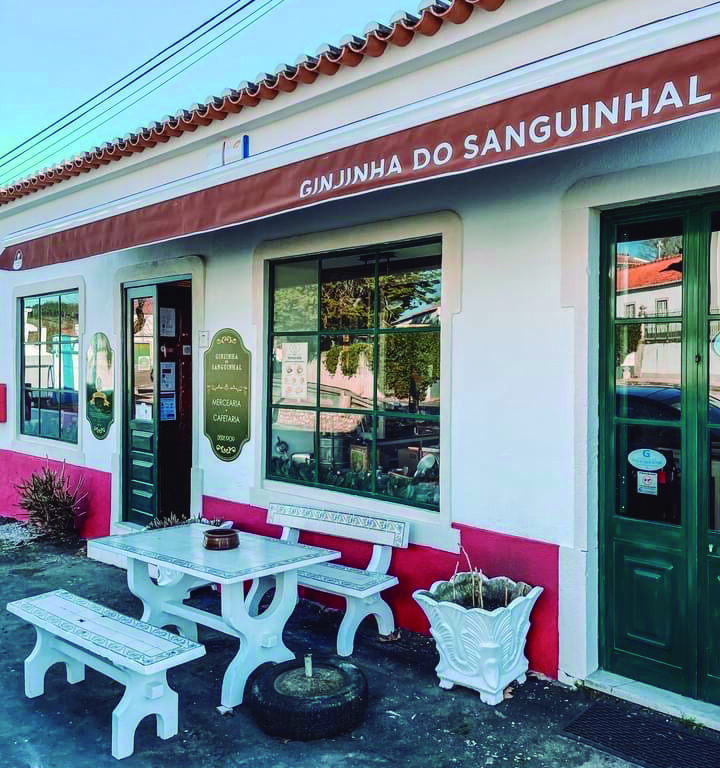 At Licóbidos, we are driven by passion for our typical flavours, and this is a story that is meant to last.